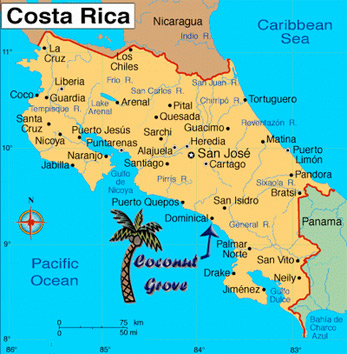 Coconut Grove
Costanera Sur,
Provincia de Puntarenas
We are now accepting paypal as deposit or full payment.
If you use Paypal to make your deposit or pay your rate there is an additional 3% fee to be included with your paymemt. Example $300 deposit times 3% $9 payment will be $309.00
Please contact by email or call us with any questions concerning your holiday with us
Yours hosts, Richard & Diane Abraham. Pura Vida!